Creating a new customer or job in HCP will trigger a new project in CompanyCam.
All photos taken in CompanyCam on that project will automatically sync back to the corresponding job in HCP.
Photos, videos, and documents are included as attachments, and the job details page will link to the CompanyCam project.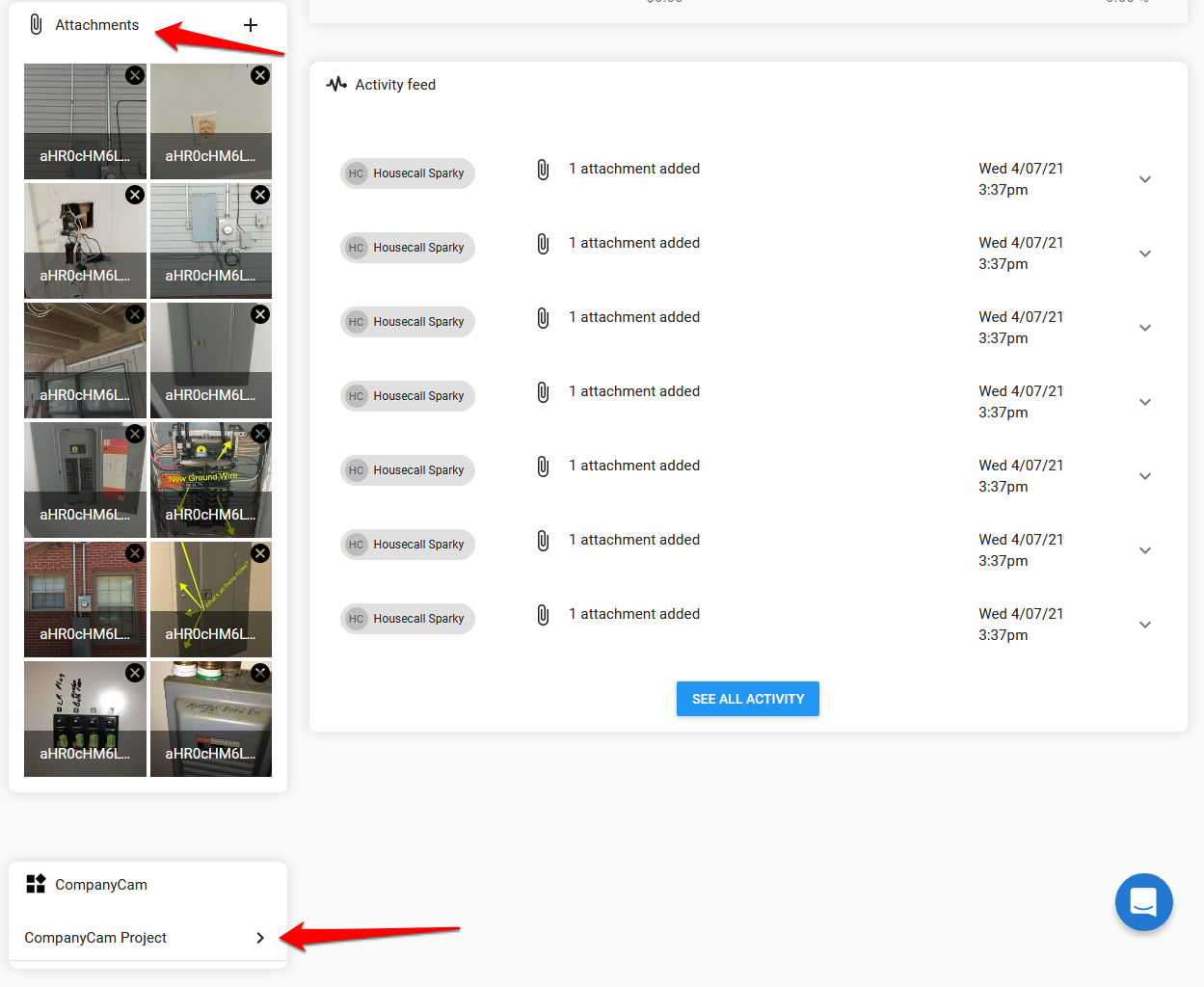 Pro must be a CompanyCam customer.
Read More